UNISON have been informed today that the Trust will uplifting some band 2 HCSW to band 3.
UNISON are waiting for the details as to who it will apply to. What is clear is that this will just be an uplift and, unlike other trusts in the region and across the country, there is no offer of backpay for the months or years of work you have done at the higher level.
Unfortunately, the Trust have chosen to make an executive decision to impose rather than work with the unions and offer our hardworking members a full package that recognises the years they have worked over and above.
UNISON will represent our members to fight for a fair deal- it should not be the lowest paid members that are forced to bear the financial burden of the trust. HCSW's have worked above their banding for years and the trust are not recognising that.
As you will know UNISON Health Care Assistants in the Wirral are currently on strike because their employer did not make a decent backpay offer. You employer has made no backpay offer, instead they are saying they will do in the future, the members we have spoken to have been clear that that is not good enough.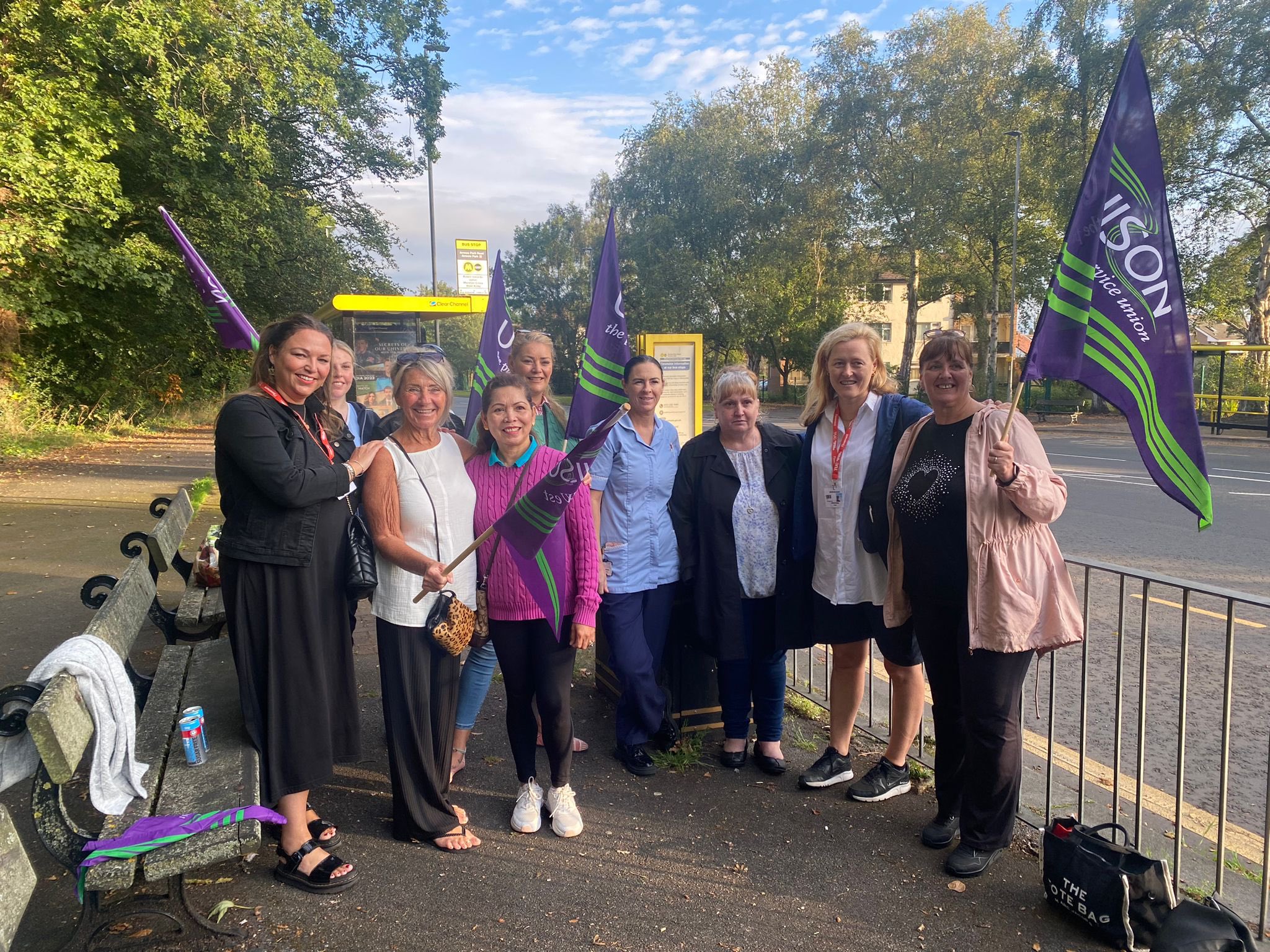 https://www.unison.org.uk/news/article/2023/08/share-your-solidarity-with-wirral-clinical-support-workers-on-strike/
Left, Strike Meeting In Wirrall, Right Picket line of HCAs in Wirrall
UNISON have asked the Trust to reconsider the imposition and to instead make a proper offer that includes backpay recognising the years HCSW have worked above grade.
As soon as we have more information, we will make contact with our members to bring you together to discuss your options to challenge this.
We ask that HCA members from each ward make contact with UNISON to be our lead point of contact so we are able to get information out to you quickly.
Email Office@PlymouthinUNISON.org.uk